• Support Joint Matrix Structure.

• Helps Reduce Joint Inflammation and Pain.

• Helps Maintain Joint Mobility.

• Helps Against Cartilage Deterioration.

Struggling with unbearable Joint Pain? Stop it NOW with Ultimate Joint Formula. It's packed with Glucosamine, Chondroitin Sulfate, MSM that replenish healthy cartilage in troubled joints. This is the natural way to feel better fast without harsh pharmaceuticals or expensive surgery. We even fortify Ultimate Joint Formula with European Devil's Claw Extract, the joint miracle that's making headlines in France and Germany.

See why sore joint sufferers everywhere are talking about NEW natural Ultimate Joint Formula!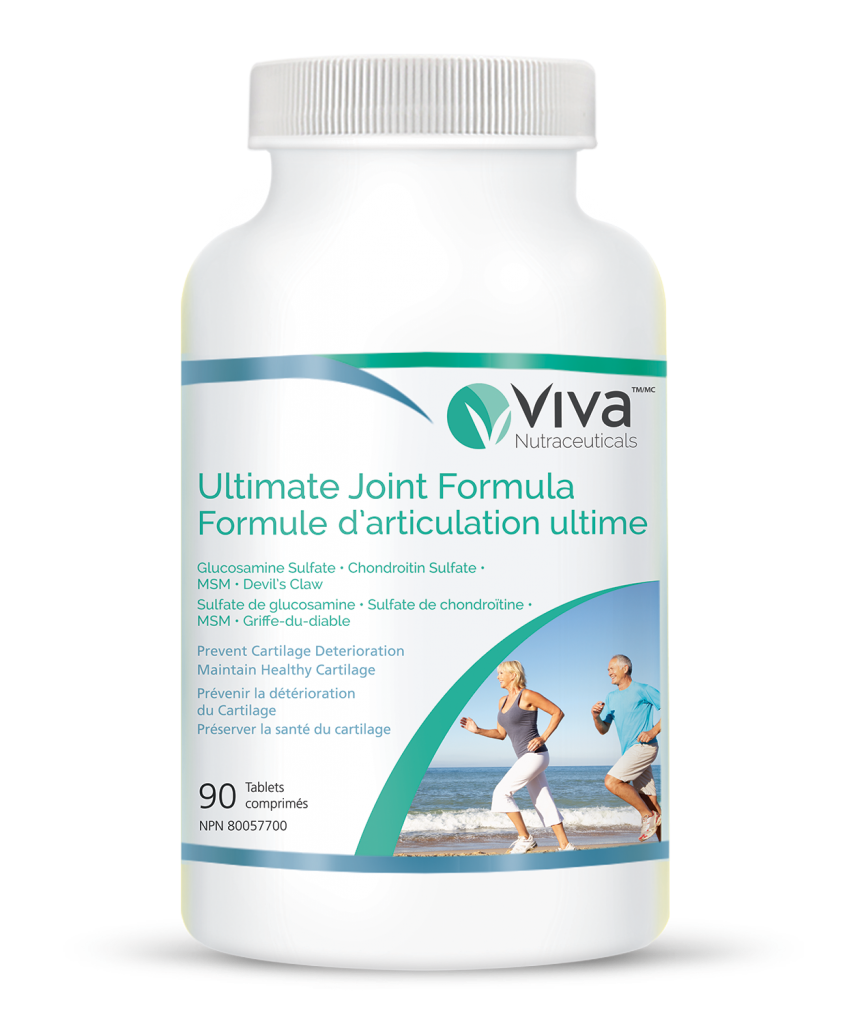 • Helps to relieve joint pain associated with osteoarthritis of the knee. • Helps to prevent cartilage deterioration. • Helps to maintain healthy cartilage.
Ingredient:
Amount:
Glucosamine Sulfate (Glucosamine Sulfate 2KCl from crustacean exoskeleton)
500 mg
Chondroitin Sulfate (Bovine cartilage)
400 mg
Methylsulfonylmethane (MSM)
500 mg
Devil's Claw (Harpagophytumprocumbens, Root) Extract 6:1
100 mg
Adults: Take 1 tablet 3 times daily, with a meal. Avoid taking at night time. Use for a minimum of 4 weeks to see beneficial effects.
Keep out of reach of children. Consult a health care practitioner prior to use if you are pregnant or breast feeding or have shellfish allergies. Some people may experience mild gastrointestinal disturbances such as diarrhoea, abdominal pain, heartburn, nausea and vomiting. If symptoms persist, worsen, or if new symptoms develop, contact a health care practitioner. Chondroitin sulfate may make asthma worse and may increase the risk of bleeding in people with blood clotting disorders. Devil's claw may be harmful to people with heart rate, heartbeat and blood pressure disorders. Devil's claw may lower blood sugar levels, increase bile production and increase the production of stomach acids. Avoid using the product if using the above conditions.

The information provided on this site is not intended as medical advice. Please consult with a physician or other healthcare professional regarding any medical or health related diagnosis or treatment options. The statements on this website have not been evaluated by the Food and Drug Administration. The products are not intended to diagnose, treat, cure, or prevent any disease.