• Source of Omega-3 Fatty Acids for Maintaining Good Health

• Support Brain, Eye & Nerve Development in children 12 Years of age or Younger

• Helps reduce Cholesterol (specifically triglycerides/triacylglycerols)

• Supports Heart Health


It contains squalene to moisturize the skin and maintain a youthful elasticity, smooth out blood vessels to protect the heart, and stimulate strong reproductive health for men. The unique DPA helps Omega-3 to be better absorbed by the body.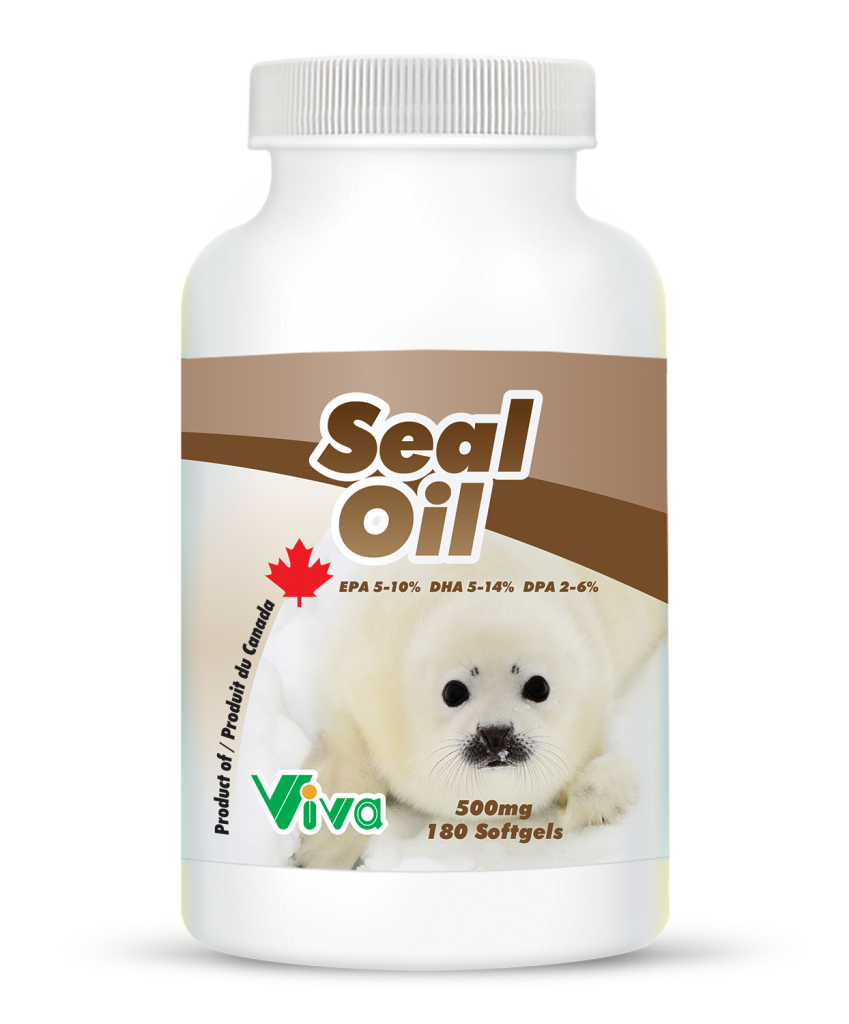 A balanced, pure and natural Omega-3 source, seal oil is one of nature's only sources of DPA: an essential fatty acid missing from other Omega-3 Supplements. Unique properties include: – raises "good" cholesterol levels without impacting "bad" – mammal cell structure is easily absorbed by the body – no "fish burps" – increases DPA, DHA and EPA levels in the body – 10x more effective than EPA alone at repairing blood vessels – DPA improves cardiovascular protection – Boosts VO2Max, max force and contraction. Ethical harvest conducted under quotas determined by the Canadian Government's Department of Fisheries and Oceans.
| Ingredient: | Amount: |
| --- | --- |
| Seal Oil | 500 mg |
Adult: Take 1-3 softgels orally with a glass of water, 2 times per day, with a meal or as directed by a healthcare professional.
Keep out of reach of children. If symptoms worsen or persist, consult a health care practitioner. Protect from heat, light, and moisture. Store in a cool, dry place and avoid direct sunlight. Do not use if safety seal is broken.

The information provided on this site is not intended as medical advice. Please consult with a physician or other healthcare professional regarding any medical or health related diagnosis or treatment options. The statements on this website have not been evaluated by the Food and Drug Administration. The products are not intended to diagnose, treat, cure, or prevent any disease.