Feel better, have more energy, stay well, and lose weight. Powerful Indole-3-Carbinol is the smart antioxidant that regulates metabolism and balances hormone.

Packed with many more health benefits thanks to our top quality ingredients and manufacturing process. Get the better health and fitness to fight off illness and live a wonderful full life.
• Prevents Cell Damage by Free Radicals.
• Regulates Hormone Balance.
• Helps Maintain Healthy Metabolism.
• Vegetarian Friendly.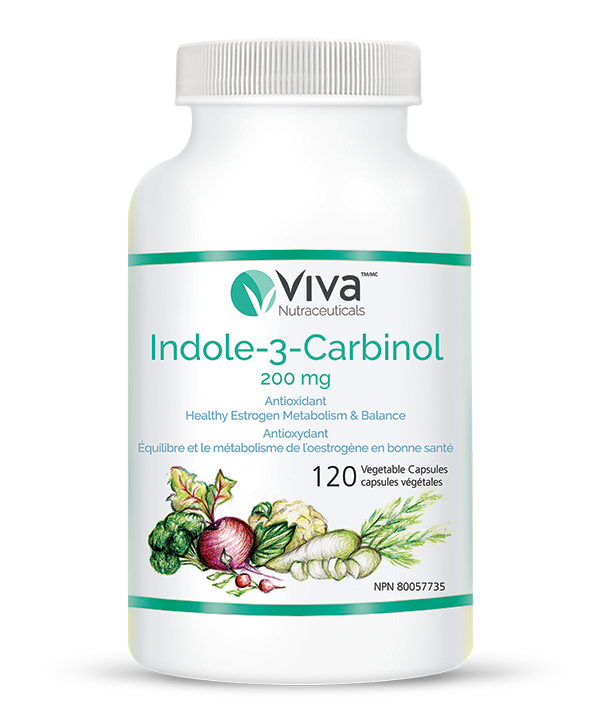 • Source of antioxidants.
• Helps support/promote healthy estrogen metabolism/balance.
| Ingredient: | Amount: |
| --- | --- |
| Indole-3-Carbinol (3-Hydroxymethylindole) | 200 mg |
Adults: Take 1 capsule 1 – 2 time(s) per day.
Keep out of reach of children. Keep out of reach of children. Consult a health care practitioner prior to use if you are taking any medications or other natural health products or if you are attempting to conceive. Do not use this product if you are pregnant or breast feeding. If you have a liver disorder or symptoms of low estrogen (such as joint pain, mood/libido changes, hot flashes, night sweats, vaginal dryness or irregular menstruations), contact a health care practitioner prior to use. If you develop liver-related symptoms (such as abdominal pain or jaundice), discontinue use and consult a health care practitioner. To exclude the diagnosis of a serious cause of hormonal imbalance, consult a health care practitioner prior to use.

The information provided on this site is not intended as medical advice. Please consult with a physician or other healthcare professional regarding any medical or health related diagnosis or treatment options. The statements on this website have not been evaluated by the Food and Drug Administration. The products are not intended to diagnose, treat, cure, or prevent any disease.