Vitamin D3 helps with bone growth and dental health, as well as preventing immune diseases, high blood pressure and infectious diseases. It can also reduce the incidences of cancer (breast, lung, colon, etc.), miscarriage, pre-eclampsia, and premature delivery.
• Assists in the Development & Maintenance of Bones & Teeth

• Reduces the Risk of Developing Osteoporosis when Combined with Adequate Calcium

• Supports Mother & Child's Health During Pregnancy & Lactation

• Prevents Vitamin D Deficiency

• Helps the Maintenance of Good Health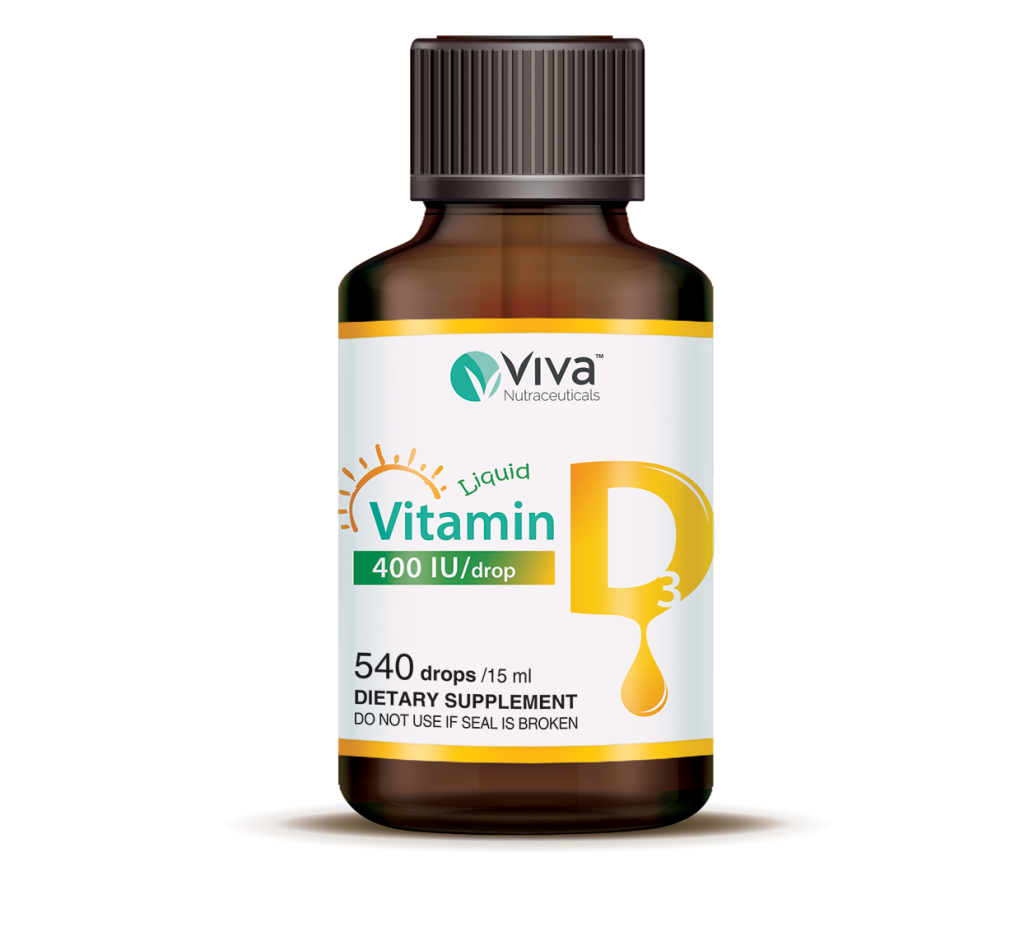 For Adult: • Bone and muscle strength development, and for helping to prevent bone fractures • Decrease the future risk of chronic illnesses • Easy and convenient to take • Contains no preservative, no artificial flavor and no added Colour
For Childern: • Specifically designed for breastfed babies • Two ingredients: 400 IU of pure vitamin D3 and fractionated coconut oil • Tasteless, no chemicals, no additives artificial flavors or colors • Does not contain most common allergens
| Ingredient: | Amount: |
| --- | --- |
| Vitamin D3 (Cholecalciferol) | 400 IU (10 mcg) |
Drop: As a dietary supplement, take 1 drop daily or mix with milk, juice or other food, or as directed by a healthcare professionaliency.
Keep out of reach of children. Consult a health care practitioner prior to use if symptoms persist or worsen, and for use beyond 1 month.

The information provided on this site is not intended as medical advice. Please consult with a physician or other healthcare professional regarding any medical or health related diagnosis or treatment options. The statements on this website have not been evaluated by the Food and Drug Administration. The products are not intended to diagnose, treat, cure, or prevent any disease.