• Contains 8 unique probiotic strains in an easy-to-swallow capsule
• Balances intestinal flora for the maintenance of good health
• Probiotics for complete intestinal and digestive health
NPN 80060657
8 probiotic strains, and up to 10 billion active bacteria; this supplement is enteric coated for complete absorption in the intestines. It helps improves immunity, as well as reducing urinary tract infections for women.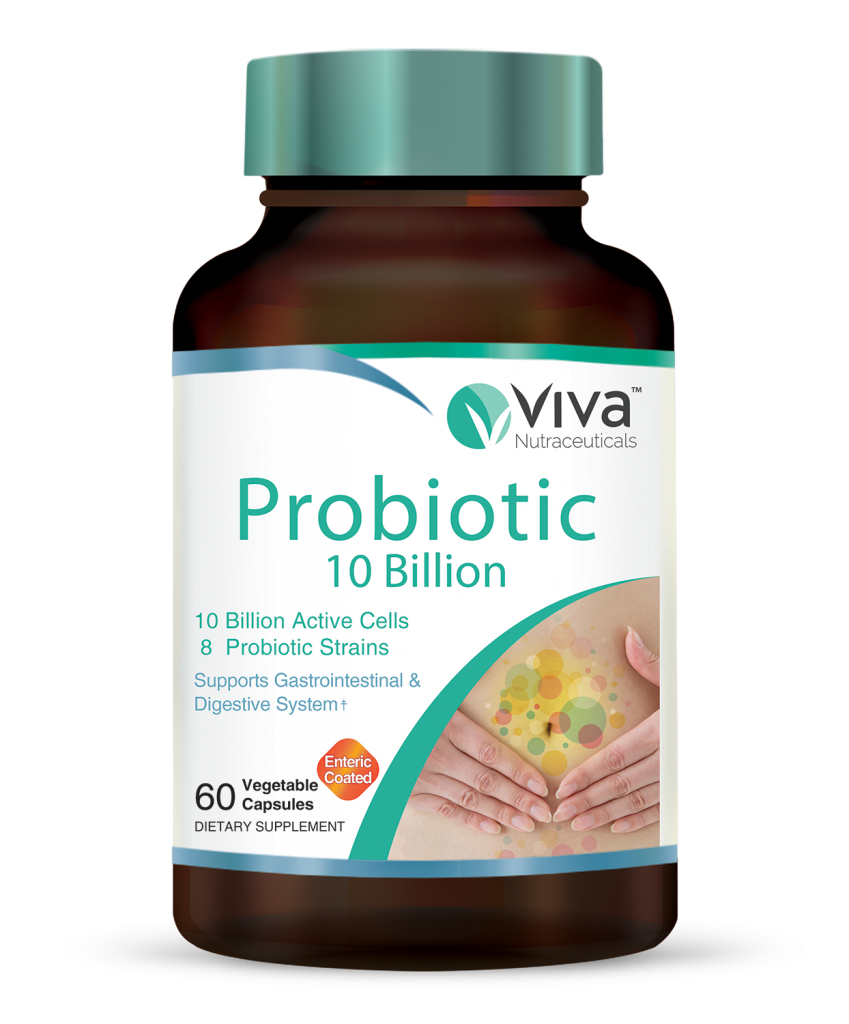 It contains 8 strains of friendly bacteria to support healthy intestinal flora, digestive health, and immune system function. This critical care formula helps manage digestive discomforts such as gas, bloating, and bowel irregularities. No refrigeration required.
| Ingredient: | Amount: |
| --- | --- |
| Lactobacillus rhamnosus (SD5217) | 2 Billions |
| Lactobacillus acidophilus (SD5212) | 1 Billion |
| Lactobacillus paracasei (SD5275) | 2 Billions |
| Lactobacillus plantarum (SD5209) | 0.5 Billion |
| Lactobacillus salivarius (SD5208) | 0.5 Billion |
| Bifidobacterium animalis subsp. lactis (SD5219) | 1 Billion |
| Bifidobacterium breve (SD5206) | 2 Billions |
| Bifidobacterium longum subsp. longum (SD5588) | 1 Billion |
Adults: Take 1 capsule once or twice daily. If you are on antibiotic(s), take at least 2-3 hours before or after or directed by a healthcare professional.
Keep out of reach of children. Consult a health care practitioner prior to use.

The information provided on this site is not intended as medical advice. Please consult with a physician or other healthcare professional regarding any medical or health related diagnosis or treatment options. The statements on this website have not been evaluated by the Food and Drug Administration. The products are not intended to diagnose, treat, cure, or prevent any disease.