Precious krill oil was extracted from the deep, and pure water in the icy Antarctic Ocean. This oil helps to lower blood sugar levels, regulate blood lipids, prevent cardiovascular disease, as well as to alleviate the symptoms of knee pain and premenstrual syndrome.
• Excellent Source of Healthy Fats

• Supports to Fight Inflammation

• Reduces Arthritis and Joint Pain

• Improves Blood Lipids and Heart Health

• Helps Manage PMS Symptoms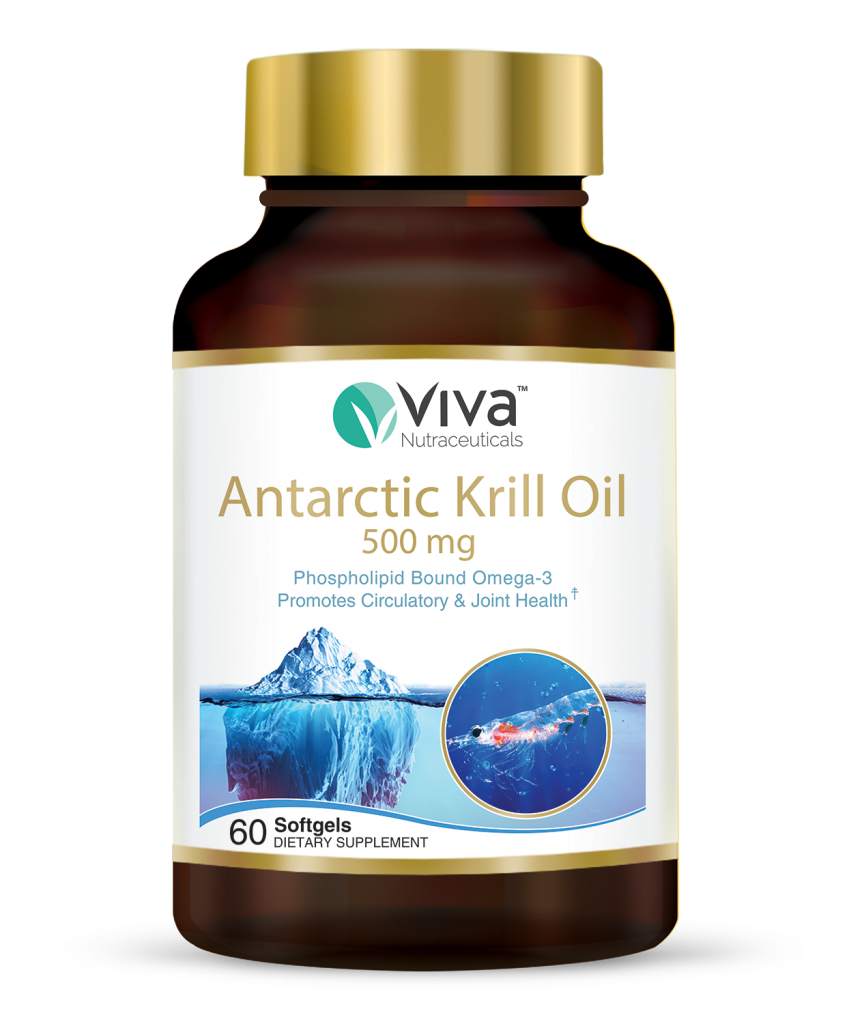 While krill oil has only recently been introduced to the health and wellness scene, its benefits are undeniable. Krill's nutrient-rich oil delivers a highly absorbable form of omega-3's; 2.5x more absorbable than fish oil!* And, as you've likely heard, omega-3's are the essential fatty acids we all need, shown to support, joint and brain health.*



What makes krill oil truly unique is astaxanthin. The astaxanthin found in krill oil works as an antioxidant that helps protect your cells against age-causing free radical damage.* Compared to other common antioxidants, university studies show astaxanthin's antioxidant properties to be up to 500x more effective than vitamin E, up to 10x more than beta-carotene and up to 10x more than lutein in various measures of antioxidant potential.*



If you're looking for a simple and effective way to get more omega-3's into your diet, and still aren't convinced that krill oil is an ideal choice, read on to see why you should consider Viva Naturals Krill Oil.
| Ingredient: | Amount: |
| --- | --- |
| Fish Oil | 1380 mg (605 mg EPA, 305 mg DHA, 1000 mg Omega 3-Fatty Acids) |
| Vitamin D3 (Cholecalciferol) | 25 mcg (1000 IU) |
| Vitamin E (d-alpha Tocopherol) | 10 mg AT |
Adult: Take 1 softgel daily.
Keep out of reach of children. Consult a health care practitioner if symptoms worsen.

The information provided on this site is not intended as medical advice. Please consult with a physician or other healthcare professional regarding any medical or health related diagnosis or treatment options. The statements on this website have not been evaluated by the Food and Drug Administration. The products are not intended to diagnose, treat, cure, or prevent any disease.