Bee Propolis is one of nature's best sources for bioflavonoids, providing strong antioxidant support for potent free-radical-fighting power. This liquid formula also supports oral health and the prevention of colds.
NPN 80057264 (Drops)
NPN 80058852 (Spray)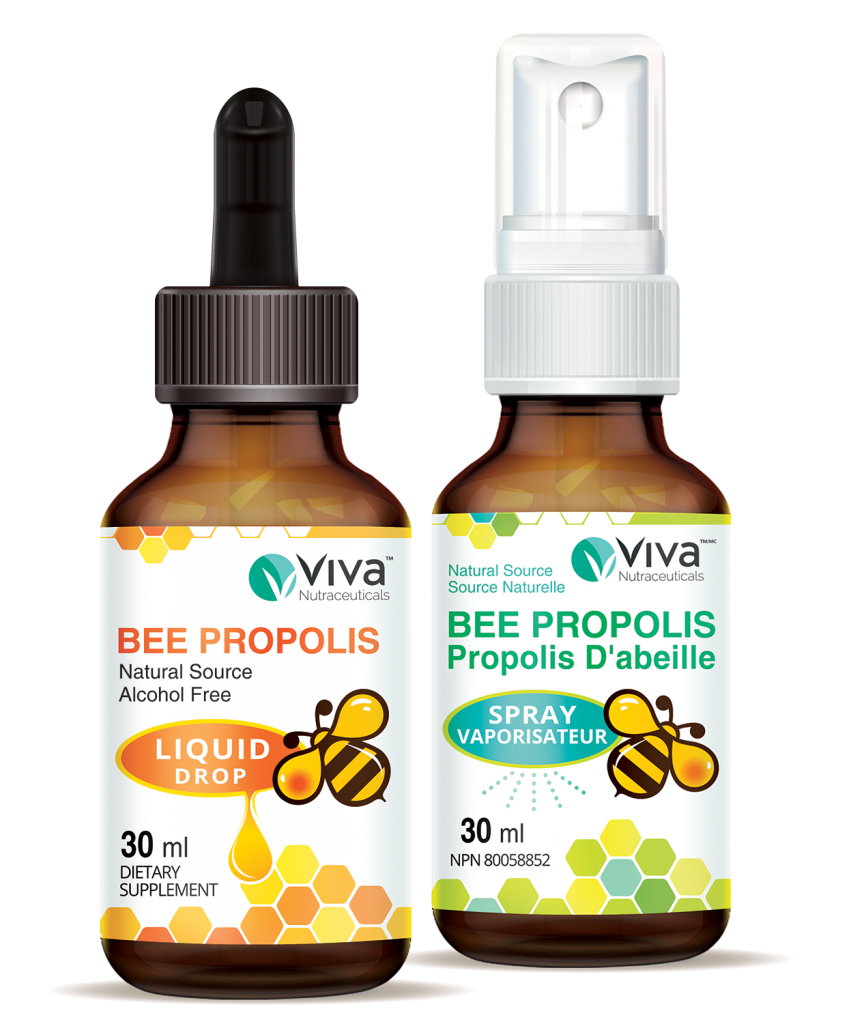 •  Alcohol-Free (liquid/drop).
•  The Best & Natural Way to Recover From Colds.
•  Highly Active Ingredients Strengthen the Immune System.
•  Antioxidant & Anti-Microbial Benefits in an Easy-to-Take Supplement

Ingredient:
Amount:
Bee propolis (Apis mellifera – Secretion)
120 mg/g
(100% pure)
Drop (Adults): 16 – 25 Drops, 3 times per day.
Spray (Adults): 1 – 2 Sprays, 3 times per day.
Keep out of reach of children. Consult a health care practitioner prior to use if you are allergic to bee products, poplar tree products, or balsam of Peru, if you are pregnant or breastfeeding, if symptoms persist or worsen, and for use beyond 1 month. Allergy has been known to occur; in which case, discontinue use immediately


The information provided on this site is not intended as medical advice. Please consult with a physician or other healthcare professional regarding any medical or health related diagnosis or treatment options. The statements on this website have not been evaluated by the Food and Drug Administration. The products are not intended to diagnose, treat, cure, or prevent any disease.