Ginkgo Biloba helps enhance cognitive function and memory in adults. In addition, it demonstrated antioxidant and vasoactive properties as well as clinical benefits that can help support peripheral circulation.
• Helps to enhance cognitive function in adults.

• Helps to enhance memory in adults.

• Helps to support peripheral circulation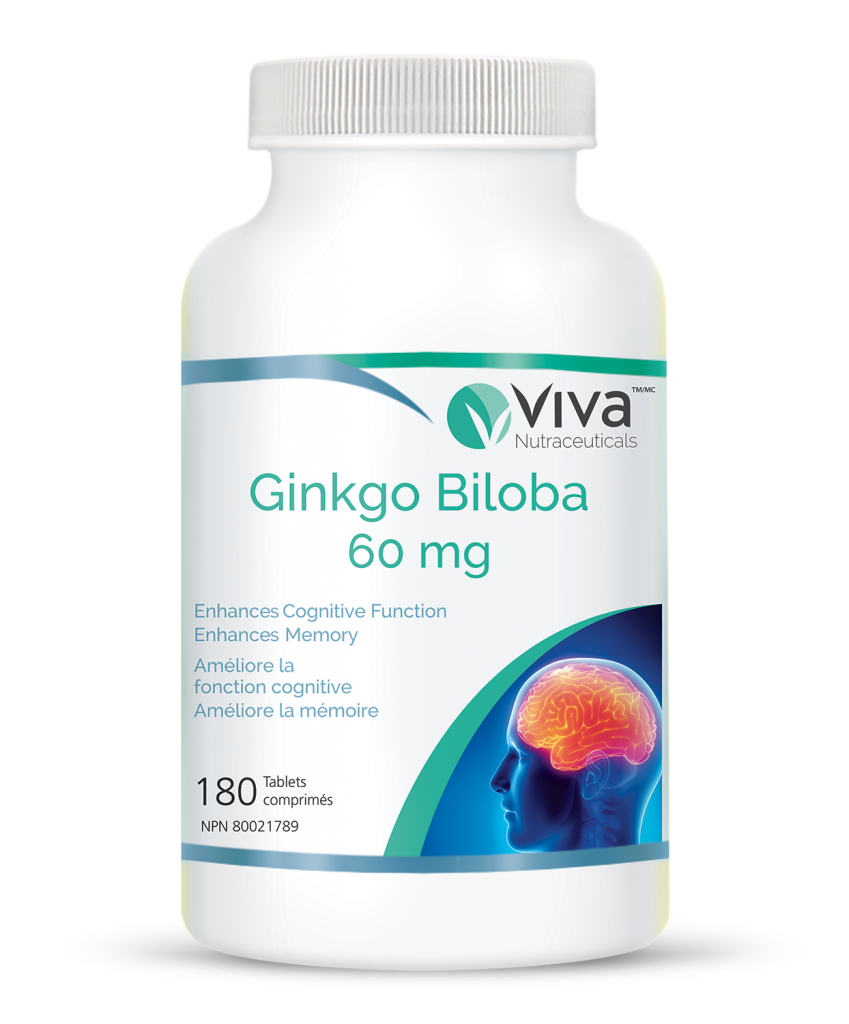 Ginkgo biloba is one of the oldest living tree species and one of the most commonly used natural plants because of its reliable and remarkable biological activities. Ginkgo biloba has been used in traditional Chinese medicine for many centuries. A standard ginkgo extract (24% flavonoid glycosides, 6% terpene lactones) has been widely accepted as a dietary supplement to maintain cognitive health and promote healthy circulation including in the cerebrum. Flavonoids are the main active constituents in ginkgo biloba, which have been suggested to have broad spectrum free-radical scavenging activities.3 As a strong antioxidant itself, ginkgo biloba is essential to maintain a healthy status. Extensive scientific studies have been carried out in multiple clinical trials and the quality evaluation of ginkgo biloba extract. There have been more than 900 ginkgo related papers published between 2009 and 2014, and more than 2,100 papers since 2001.
| Ingredient: | Amount: |
| --- | --- |
| Ginkgo Biloba Leaf Extract 50:1 (standardized to 24% flavonoid glycosides, 6% terpene lactones) | 60 mg |
Adults: Take 1 – 2 tablets orally 2 times a day with a glass of water. For prolonged duration of use, consult a health care practitioner for use beyond 6 weeks.
Keep out of reach of children. Consult a health care practitioner prior to use if you are taking medications for diabetes, high blood pressure, or seizures. If you are pregnant or breastfeeding, consult a health care practitioner prior to use. Do not use if you are taking health products that affect blood coagulation (blood thinners, clotting factor replacements, acetylsalicylic acid, ibuprofen, fish oils, vitamin E) as this may increase the risk of spontaneous bleeding. Consult a health care practitioner if you have diabetes, infertility, bleeding disorders, surgery or history of seizure prior to use. Ginkgo might cause an allergic reaction in people who are allergic to poison ivy, poison oak, poison sumac, mango rind, or cashew shell oil.

The information provided on this site is not intended as medical advice. Please consult with a physician or other healthcare professional regarding any medical or health related diagnosis or treatment options. The statements on this website have not been evaluated by the Food and Drug Administration. The products are not intended to diagnose, treat, cure, or prevent any disease.