Liveria is one of our aptly named products, acting as a liver protectant from ingredients used in herbal medicine as well as from the supplementation of vitamins. This product aims to alleviate digestive disturbance/dyspepsia as well as aid in tissue formation, normal growth, and development.

It has also been shown that liver disease or damage can often cause vitamin B deficiency – the addition of our carefully selected vitamins solves that problem!
• Milk Thistle with Vitamin B's

• Efficiently supports liver function

• Protects liver from toxins

• Softgel form, easy to swallow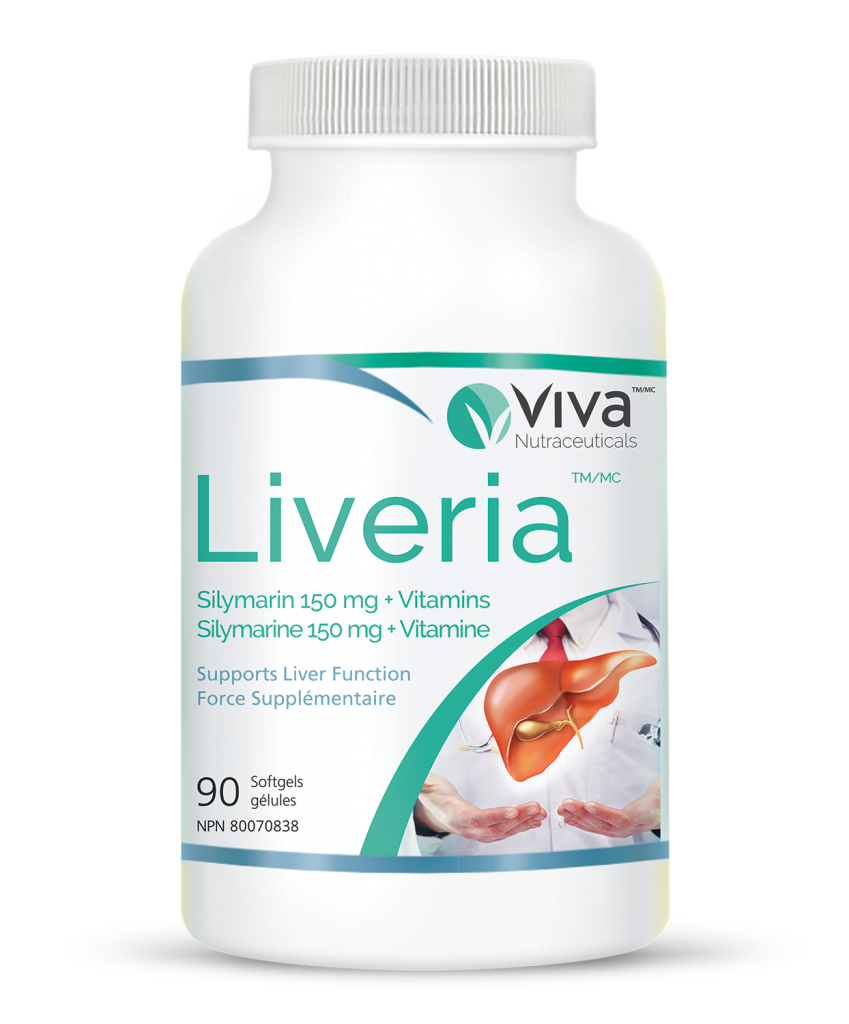 This formula has been carefully cultivated using only premium lab-tested ingredients, to ensure safe and efficient support for your liver.
| Ingredient: | Amount: |
| --- | --- |
| Milk Thistle (Silybummarianum, Seed) Extract 20:1 | 187.5 mg (80% Silymarin) |
| Pantothenic Acid (Vitamin B5, d-Calcium Pantothenate) | 8 mg |
| Vitamin B1 (Thiamine HCl) | 4 mg |
| Vitamin B2 (Riboflavin) | 4 mg (80% Silymarin) |
| Vitamin B3 (Niacinamide) | 12 mg |
| Vitamin B6 (Pyridoxine HCl) | 4 mg |
| Vitamin B12 | 2 mcg |
Adults: Take 1 softgel 2 times per day, with a meal. Take a few hours before or after taking any other medications. Use for a minimum of three weeks to see beneficial effects.
Keep out of reach of children. There is enough drug in this package to seriously harm a child. Consult a health care practitioner prior to use if you are pregnant. Hypersensitivity, such as allergy, has been known to occur, in which case, discontinue use. If symptoms persist or worsen, or if new symptoms develop, consult a health care practitioner. Consult a health care practitioner prior to use if have diabetes, allergy to ragweed (and related plants), and hormone sensitive conditions (such as breast cancer, uterine cancer, ovarian cancer, endometriosis, or uterine fibroids).

The information provided on this site is not intended as medical advice. Please consult with a physician or other healthcare professional regarding any medical or health related diagnosis or treatment options. The statements on this website have not been evaluated by the Food and Drug Administration. The products are not intended to diagnose, treat, cure, or prevent any disease.